Provide

expert guidance

when it's needed most.

Contact us for more information on what we offer our referral and alliance partners, or to book a demo of how ClearEstate is changing the way estates are planned and settled.
"ClearEstate was there for me when I really needed them.
When I got in touch with them from the get go, they listened to me and assured me that they were there to make this difficult time as easy and transparent as possible.


They guided me every step of the way."
As a value-add to your services, we offer your clients:
A FREE 30 minute consultation to assist with questions about the estate settlement process and best next steps.
To our partners, ClearEstate provides valuable co-branded content such as:
Booklets, flyers, seminars & webinars, checklists and blog posts.
We're a powerful, easy to use online resource
with real, helpful people behind it.

We charge one flat rate
without any surprises, saving your clients thousands of dollars.
We offer transparency
Our process is completely transparent for estate executors & beneficiaries alike.
From easy-to-use online tools to our team of dedicated estate professionals and executor coaches, ClearEstate's settlement process is simple, transparent, and offers peace of mind to executors and beneficiaries alike.
An estate can usually take 16 months to settle. With ClearEstate, you can save over 120 hours and $8,500 in fees on average.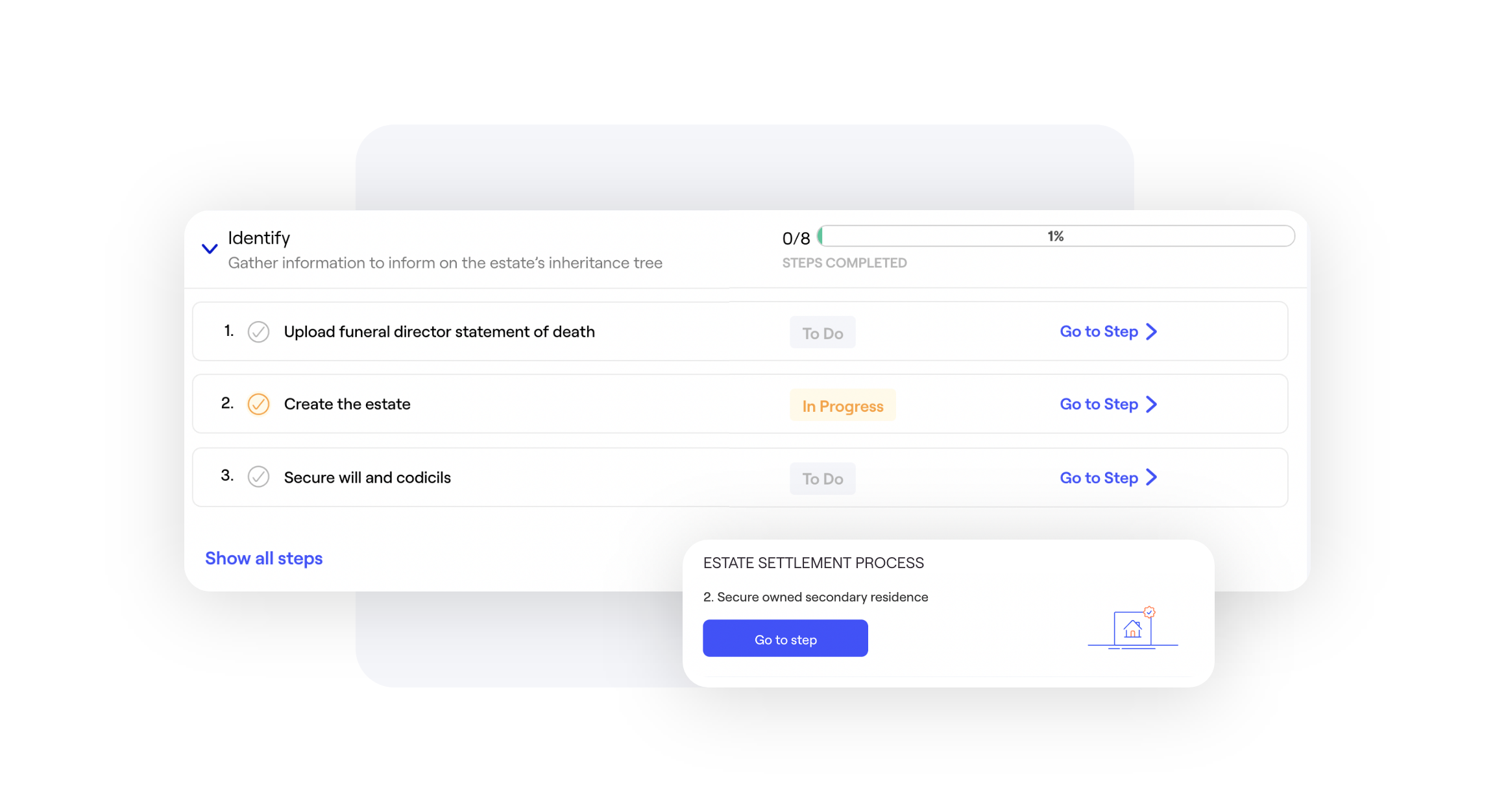 Your guide through the entire settlement process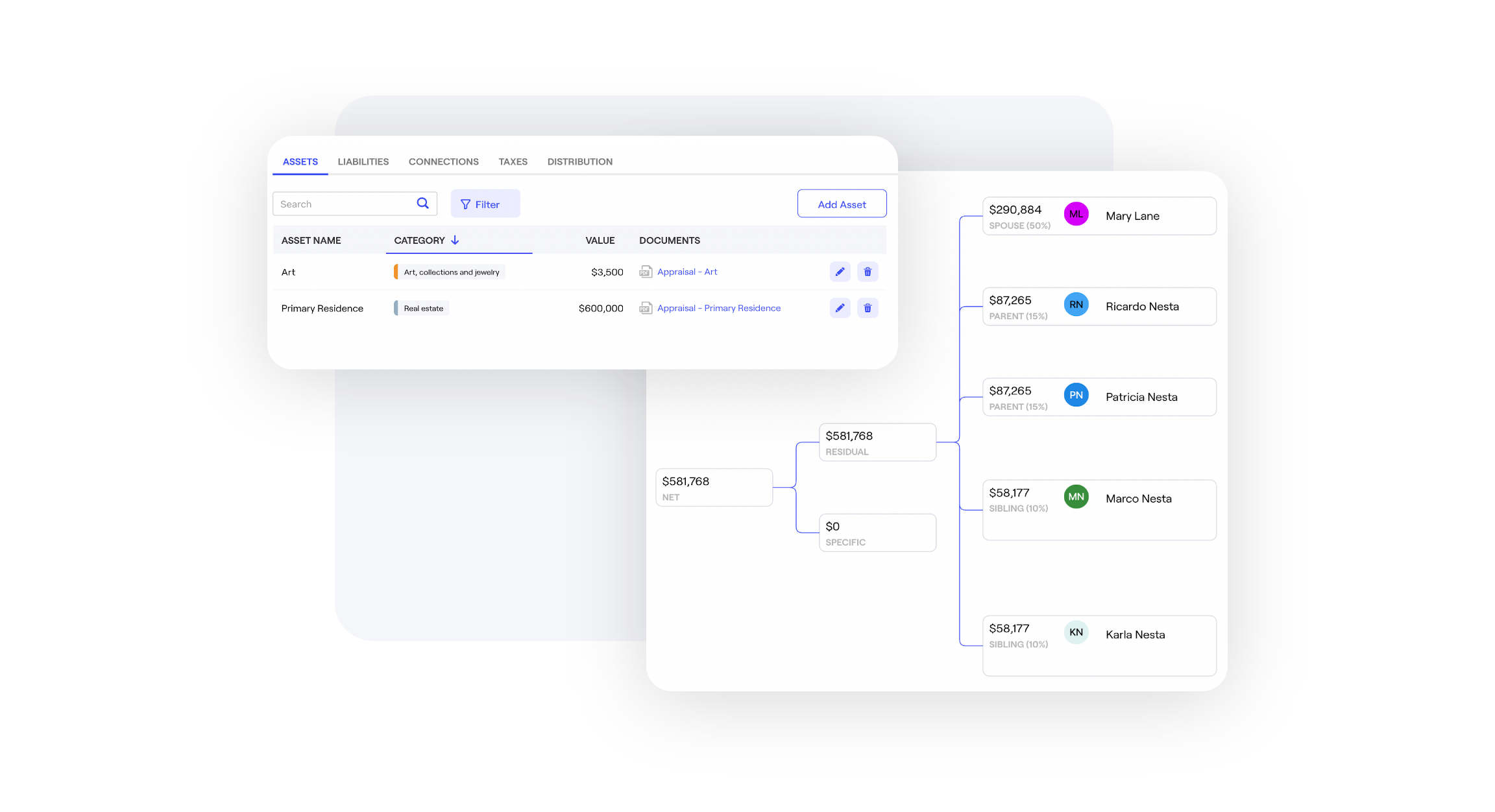 Estate Accounting Dashboard
Inventory builder and visual distribution tree of the estate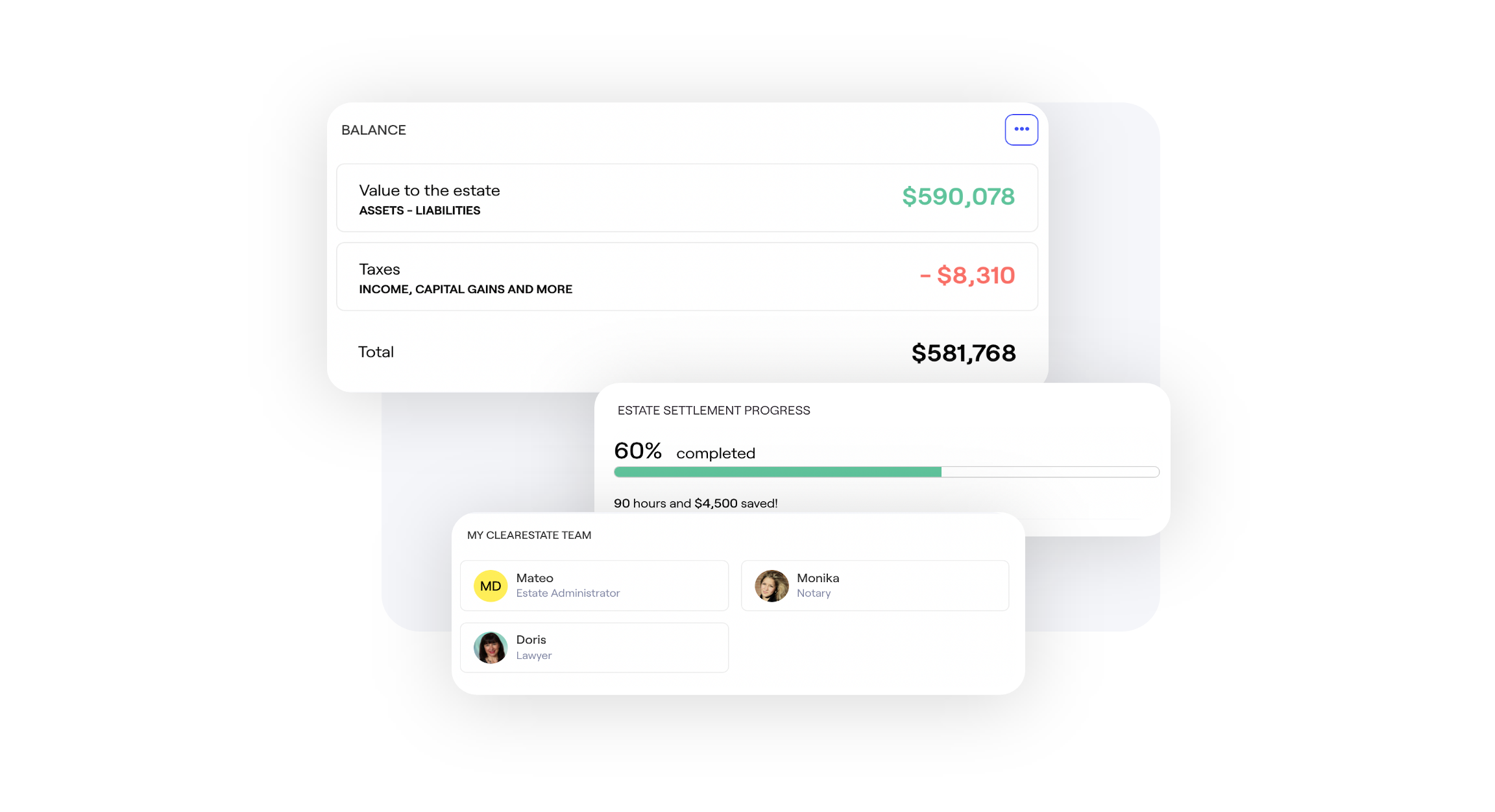 Estate Overview Dashboard
Everything you need to know about the estate in one single view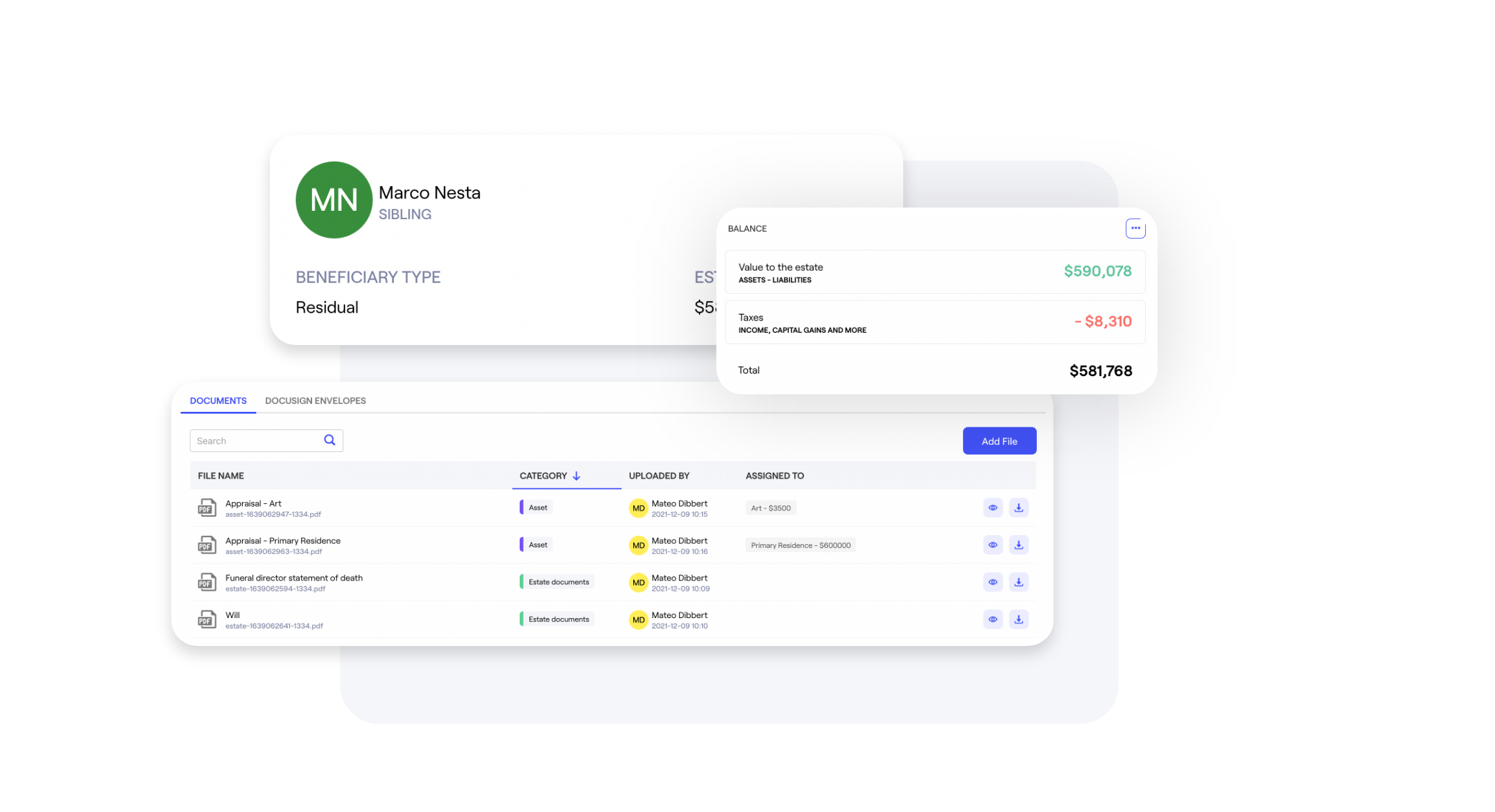 For full transparency and improved communication
We've harnessed technology to help estate planners efficiently organize and securely store information tied to an estate, so that when the time comes, the settlement process will be faster, less expensive, and so much easier on the executor.
A well planned estate can cut the average time to distribution by six months and save tens of thousands of dollars.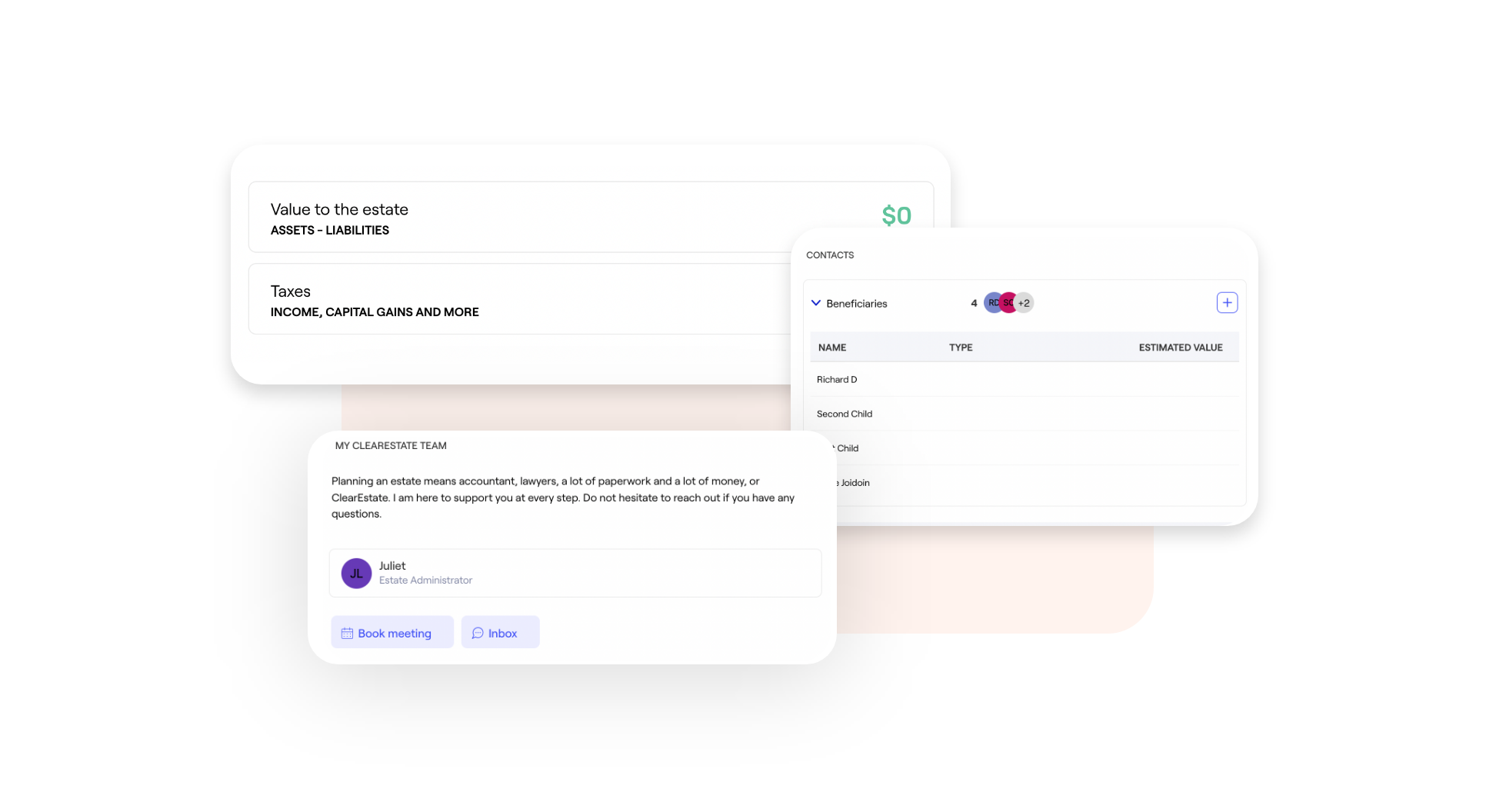 Estate Planning Online Tool
Shows all information tied to the planning of the Estate, the eventual distribution plan and even a family tree, all displayed in an easy to use dashboard.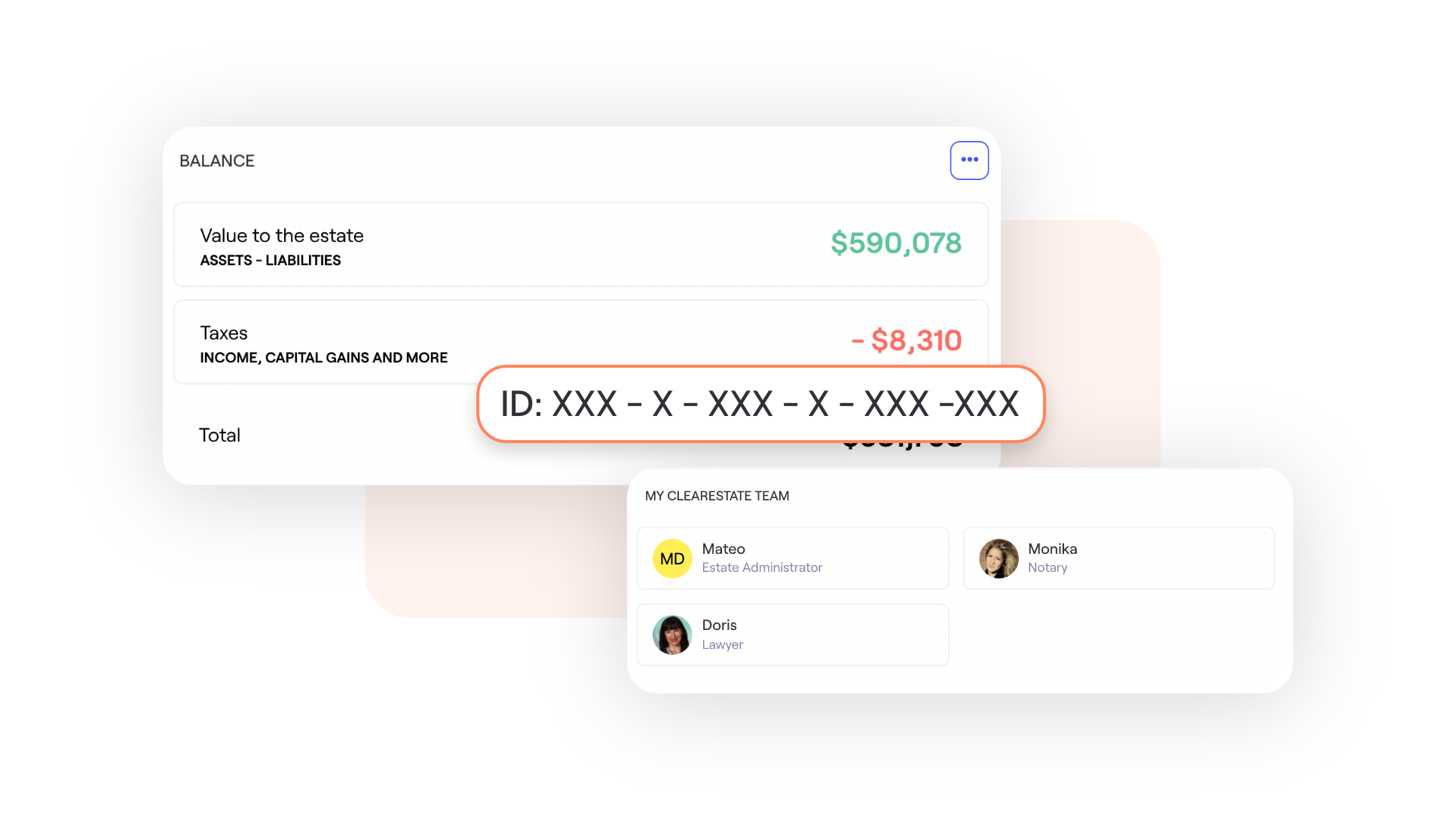 Allows executors to access their loved one's estate plan in minutes, saving them days of digging for information.