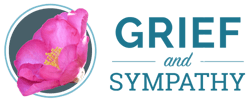 When people are counting on you, you can count on
ClearEstate

.
Being named executor for the first time – or anytime – can be a daunting task, fraught with a complicated array of duties, heartaches, and headaches.
This
executor checklist

is a free tool we offer to help clarify the probate process and simplify your role as an executor.
Our goal is to save you time and money while reducing stress and uncertainty by being a trusted guide and taking a huge burden off your shoulders.
By downloading the executor checklist you will be indicating your consent to receiving marketing communications by email. You may unsubscribe at any time.
ClearEstate currently serves the following regions:
United States


Arizona ~ California ~ Florida ~ Nevada ~ New York ~ Texas
Canada


Alberta ~ British Columbia ~ Manitoba ~ Ontario ~ Saskatchewan
Looking for help?
This is what we do.
A clear roadmap
We believe in a clear path forward, and the first thing we do is create one for you. Our estate professionals will lay out the whole process for you and help along the way.
Automated form filling
Settling an estate means filling out a lot of forms. We streamline the process with an automated fill-in process and easy online signatures.
Estate inventory
Easily compile assets and liabilities to understand the accounting situation of the estate and inform the distribution of the inheritance.
From easy-to-use online tools to our team of dedicated estate professionals and executor coaches, ClearEstate's settlement process is simple, transparent, and offers peace of mind to executors and beneficiaries alike.
An estate can usually take 16 months to settle. With ClearEstate, you can save over 120 hours and $8,500 in fees on average.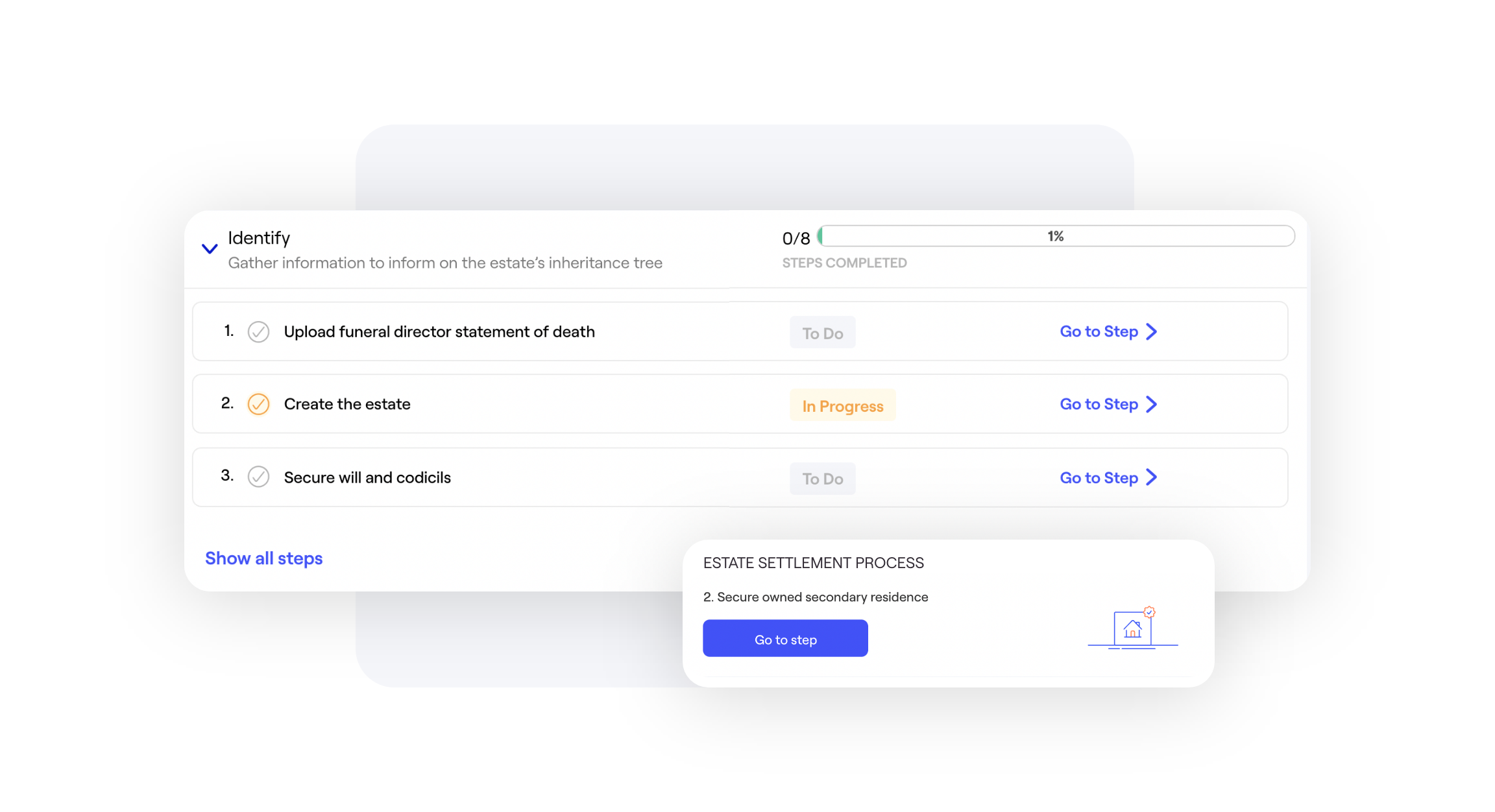 Your guide through the entire settlement process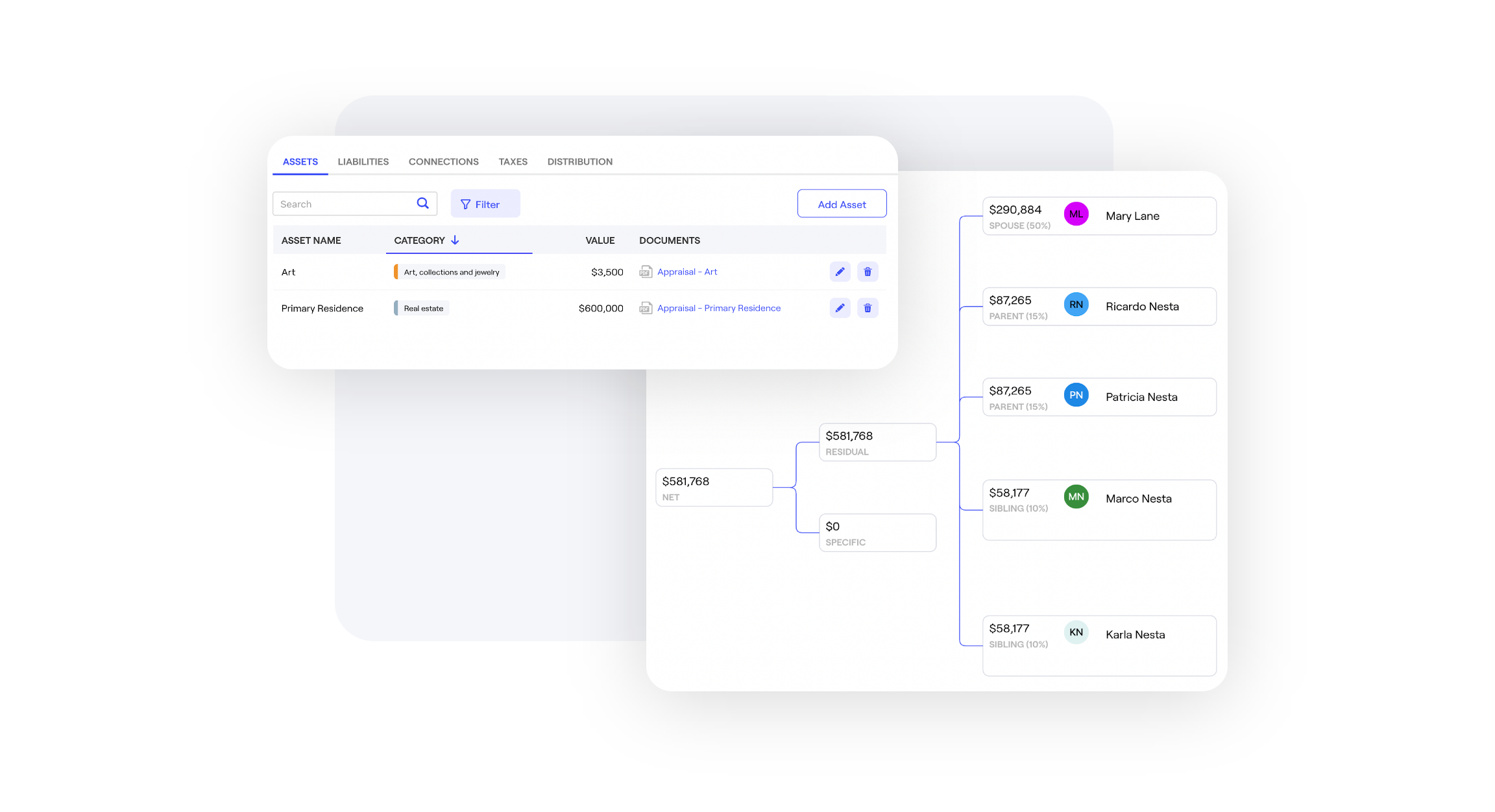 Estate Accounting Dashboard
Inventory builder and visual distribution tree of the estate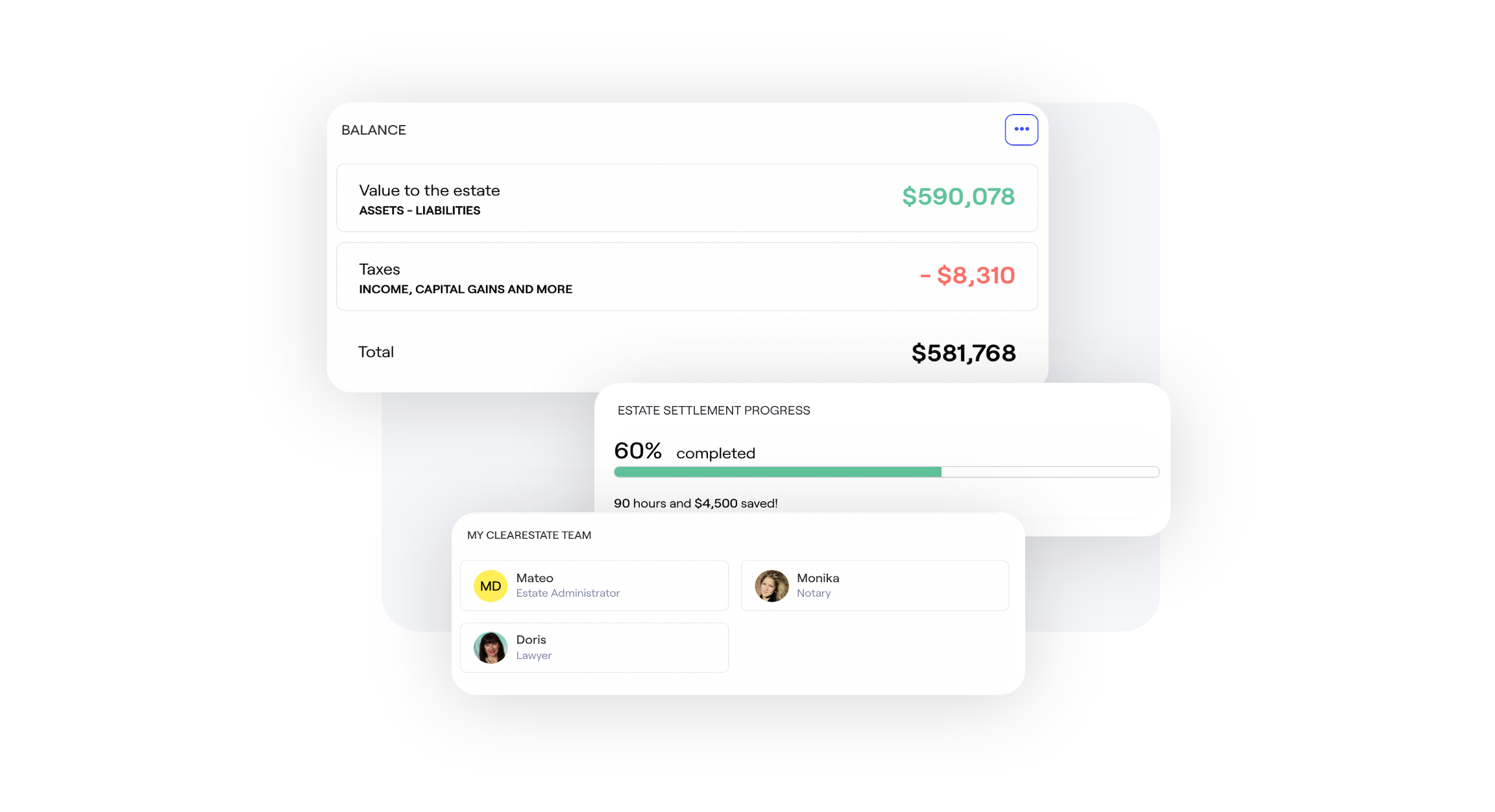 Estate Overview Dashboard
Everything you need to know about the estate in one single view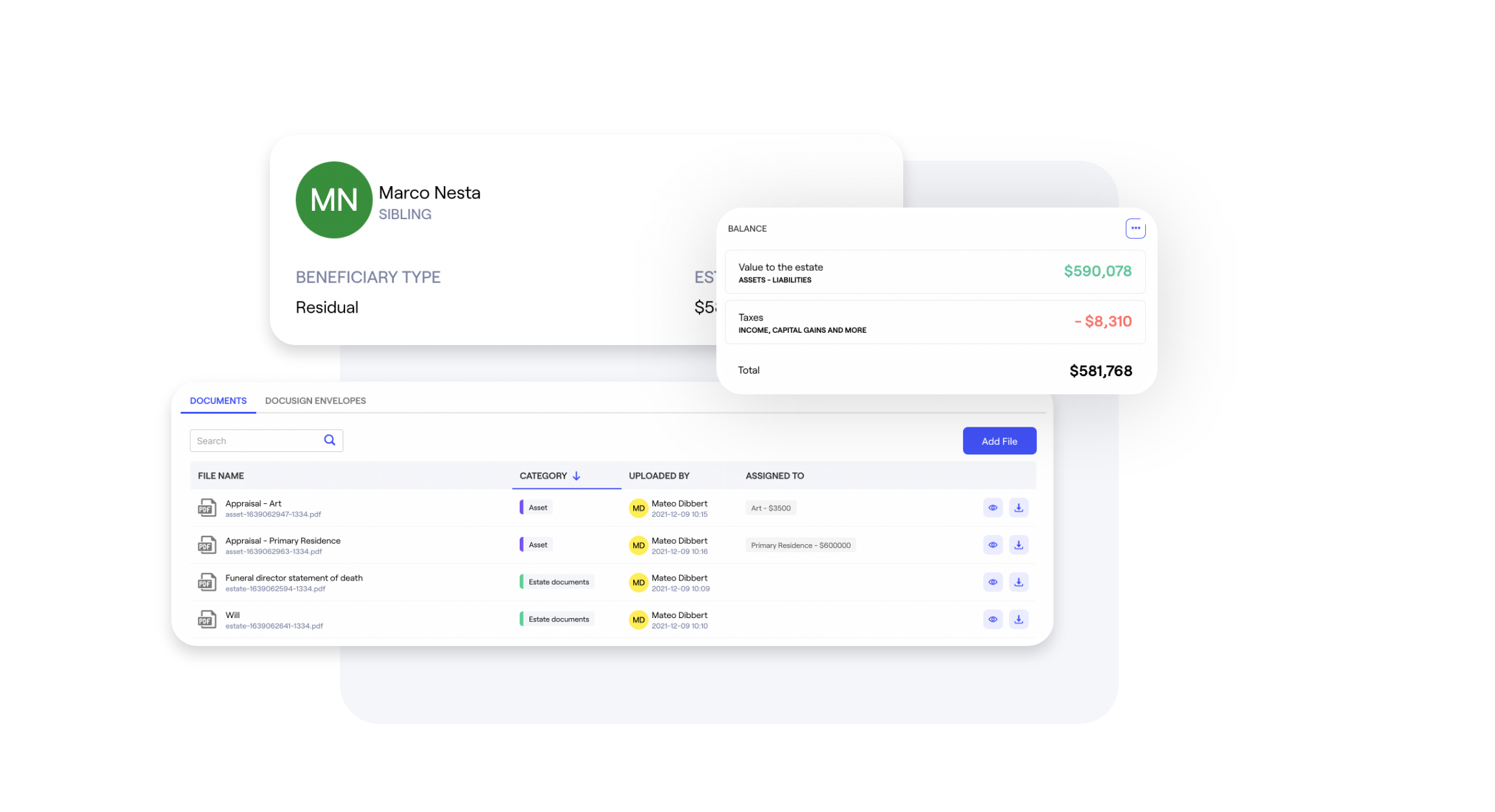 For full transparency and improved communication

We're a powerful and easy online resource
with real, helpful people behind it. We've harnessed technology to save estate planners and estate executors time and money.


Our services cost 1/3 of the price of other professionals, saving you thousands of dollars. Our flat fee rate means no surprises.

Our process is completely transparent for estate executors and beneficiaries alike.