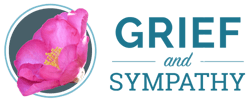 The best gift you can give your loved ones
is a well-planned estate.
By planning your estate, you can cut the average time to
distribution by 6 months, save thousands of dollars in fees and save your loved ones a lot of frustration, costs, and energy.
This
estate planning e-book

is a free tool we offer to guide you through the estate planning process. Our goal is to save you time and money while reducing stress and uncertainty.
By downloading the ebook you will be indicating your consent to receiving marketing communications by email. You may unsubscribe at any time.
ClearEstate currently serves the following regions:
United States


Arizona ~ California ~ Florida ~ Nevada ~ New York ~ Texas
Canada


Alberta ~ British Columbia ~ Manitoba ~ Ontario ~ Saskatchewan
More about our Estate Planning services
We've harnessed technology to help estate planners efficiently organize and securely store information tied to their estate, so that when the time comes, the settlement process will be faster, less expensive, and so much easier on the executor.
A well planned estate can cut the average time to distribution by six months and save tens of thousands of dollars.

Will document prepared and stored in ClearEstate registry once executed

Power of Attorneys for Property and Personal Care prepared and stored in registry once executed.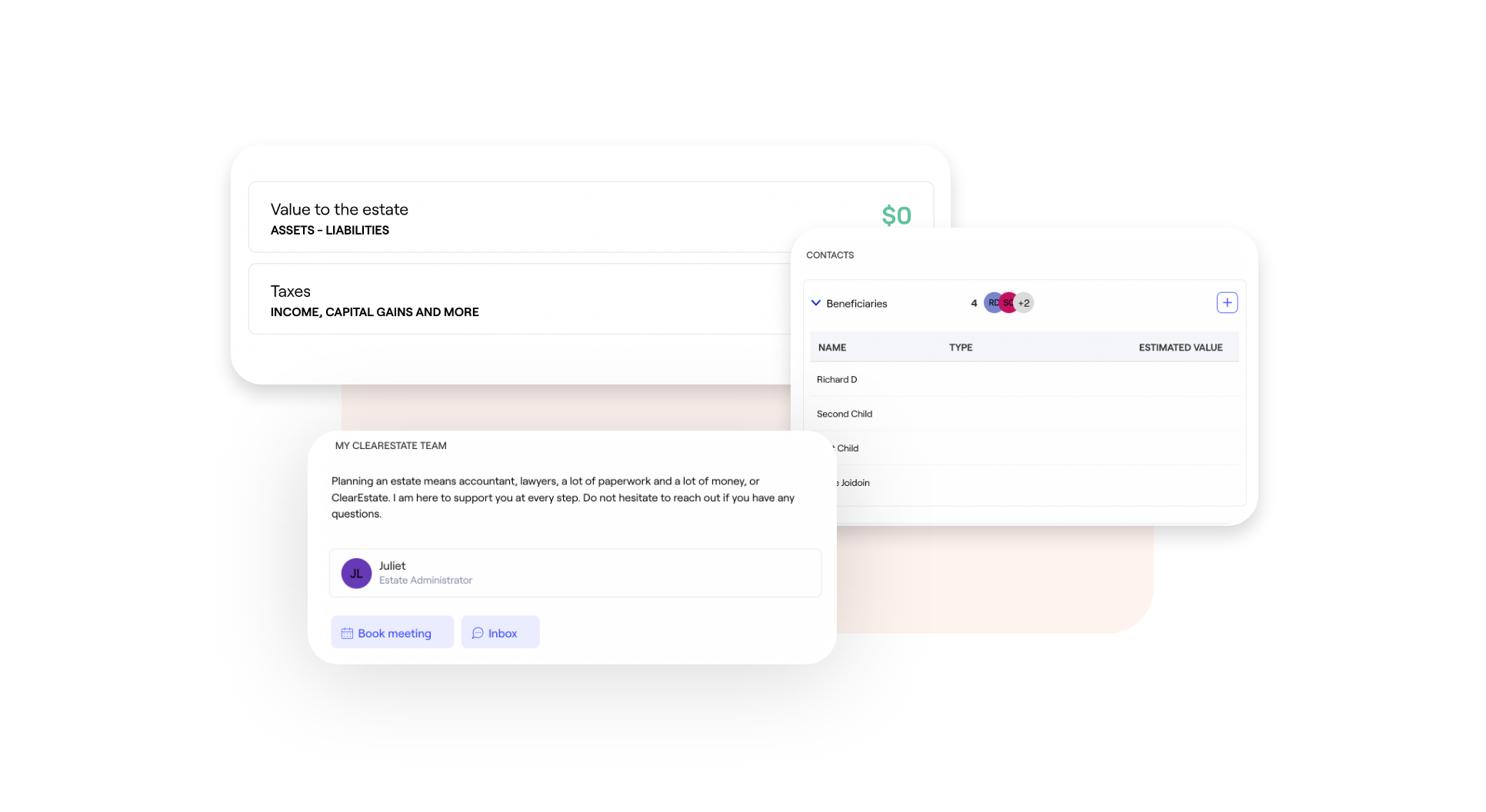 Estate Planning Online Tool
Shows all information tied to the planning of the Estate, the eventual distribution plan and even a family tree, all displayed in an easy to use dashboard.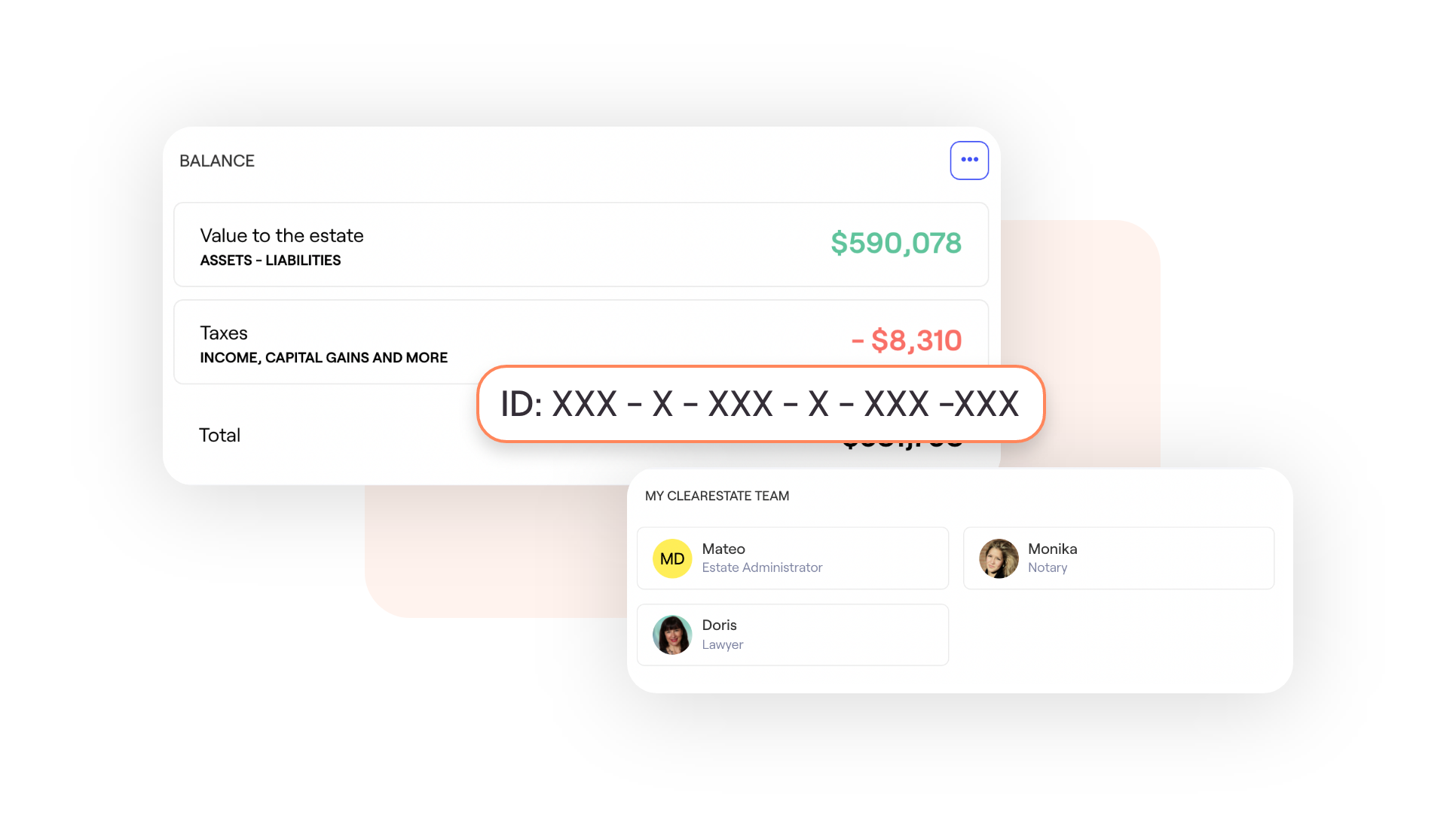 Allows executors to access their loved one's estate plan in minutes, saving them days of digging for information.

We're a powerful and easy online resource
with real, helpful people behind it. We've harnessed technology to save estate planners and estate executors time and money.


Our services cost 1/3 of the price of other professionals, saving you thousands of dollars. Our flat fee rate means no surprises.

Our process is completely transparent for estate executors and beneficiaries alike.